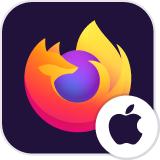 Access to my Trinity College gmail account through Myzonetcd
I had a crash notification on the 24 Nov upon which I've reinstalled Mozilla Firefox. However, it now does not allow me to connect to my mail through the Myzonetcd/Alumni login. This email is linked to my current @tcd.ie email address and not to my old address @indigo.ie.
Can you please advise?
Kind regards, Selma Harrington
I had a crash notification on the 24 Nov upon which I've reinstalled Mozilla Firefox. However, it now does not allow me to connect to my mail through the Myzonetcd/Alumni login. This email is linked to my current @tcd.ie email address and not to my old address @indigo.ie. Can you please advise? Kind regards, Selma Harrington