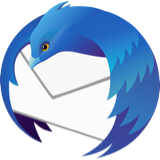 pause updates to RSS feed
Thanks for the excellent product. I am a Thunderbird user since 2011.
I wanted to know if the updates to a specific RSS folder can be paused, no matter what. I find getting updates to a specific folder even after pausing. And there is no Unpause or something in the context menu of that folder. I doubt whether this feature works at all!!
I generally get updates by pressing Shift + F5.
Regards, Vrajaraja Govinda Das
Thanks for the excellent product. I am a Thunderbird user since 2011. I wanted to know if the updates to a specific RSS folder can be paused, no matter what. I find getting updates to a specific folder even after pausing. And there is no Unpause or something in the context menu of that folder. I doubt whether this feature works at all!! I generally get updates by pressing Shift + F5. Regards, Vrajaraja Govinda Das