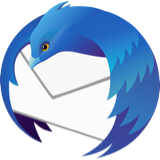 Icon in right bottom corner showing new emails appears all the time
Hi,
  I think it's started happening in one of the latest release. 

I have a few email rules for incoming mails. Emails are moved to folders with option: "mark as read".
In the past, that icon never showed up for those emails. Now every time mails are moved and marked "read" that icon pops up. I never now whether it is something new that doesn't follow any rule or something under the rules and have to click folders to make it disappear.
Thank for help in advance
Hi, I think it's started happening in one of the latest release. I have a few email rules for incoming mails. Emails are moved to folders with option: "mark as read". In the past, that icon never showed up for those emails. Now every time mails are moved and marked "read" that icon pops up. I never now whether it is something new that doesn't follow any rule or something under the rules and have to click folders to make it disappear. Thank for help in advance