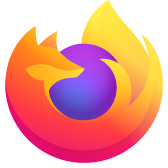 UNABLE to login to Macys, buy on Costco and other sites
Hello, I have been using Firefox on several platforms since FF was launched many years ago -- have always loved it.
NOW IT IS NOT supported on several KEY websites like Macys.com, Costco.com, etc. I am using the LATEST version on Mac OS.
I can use Safari at those sites WITHOUT problems. Thanks -Shad
Hello, I have been using Firefox on several platforms since FF was launched many years ago -- have always loved it. NOW IT IS NOT supported on several KEY websites like Macys.com, Costco.com, etc. I am using the LATEST version on Mac OS. I can use Safari at those sites WITHOUT problems. Thanks -Shad
All Replies (1)