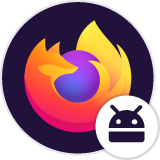 java script
My Proton Mail package requires java be active. When I am browsing with Mozilla browser I am frequently re-directed to a page not requiring java. I type about:config bot get no warning and never advance to a page ro make java changes. This about maxeysf my abilities out . Help me please! Geoff in east Tennesee
My Proton Mail package requires java be active. When I am browsing with Mozilla browser I am frequently re-directed to a page not requiring java. I type about:config bot get no warning and never advance to a page ro make java changes. This about maxeysf my abilities out . Help me please! Geoff in east Tennesee
All Replies (8)
Do you have any add-ons enabled?
And come to think of it I just envoked several on a whim that may consider with the onset of issue. I will go and disable them all and see if the problem solves. After i hear your input. Thanks
You may wish to turn off or have a look at the settings for NoScript.
What is "no script" and where is it found?
NoScript is an add-on for Firefox for Android. If you open the Add-ons option in the Firefox for Android menu, you should be able to see if you have it installed.
Yes, I just disabled it with all the others. I will re- enable them one by one as I determine java script is working. I have been thinking to a site or two that tells you if java is working but they seem a bit sketchy so I wi0ll make my decisions termination. THANK YOU SO VERY MUCH. My tablet is Samsung and they are of no use...
No problem, glad we could help.