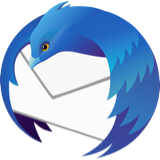 Constant 10 second lags
Every few minutes, Tbird will halt/freezes for about 5-10 seconds. You can't do anything. On top of that the calendar is very very slow.
Error console - this was run without calendar and with debug on.
Vic
21:19:30.388 1669342770388 addons.xpi WARN Checking C:\Program Files (x86)\2020 Tbird pop\distribution\extensions for addons 21:19:51.850 services.settings: Failed to load last_modified.json: TypeError: NetworkError when attempting to fetch resource. Utils.jsm:330 21:19:58.055 This page is in Quirks Mode. Page layout may be impacted. For Standards Mode use "". calItemBase.js:431:30 21:19:58.455 Uncaught TypeError: gFolderTreeView._treeElement is undefined
   getFolderAtCoords chrome://messenger/content/folderPane.js:308
   _folderpopupShowing chrome://messenger/content/foldersummary.js:346
   MozFolderTooltip chrome://messenger/content/foldersummary.js:332

folderPane.js:308:15 21:20:01.376 This page is in Quirks Mode. Page layout may be impacted. For Standards Mode use "". 4 calItemBase.js:431:30 21:20:07.803 NS_ERROR_NOT_AVAILABLE: PreferDisplayName: undefined - not a boolean 14 AddrBookCard.jsm:364 21:20:18.834 This page is in Quirks Mode. Page layout may be impacted. For Standards Mode use "". blank 21:20:28.819 This page is in Quirks Mode. Page layout may be impacted. For Standards Mode use "". calViewUtils.jsm:416:35 21:20:28.821 This page is in Quirks Mode. Page layout may be impacted. For Standards Mode use "". 3 calItemBase.js:431:30 21:20:53.790 Error: Same occurrence found twice, protecting you from death by recursion Ical.jsm:7320:15 21:20:54.030 This page is in Quirks Mode. Page layout may be impacted. For Standards Mode use "". blank 21:20:55.008 This page is in Quirks Mode. Page layout may be impacted. For Standards Mode use "". calItemBase.js:431:30 21:20:55.861 Uncaught (in promise) Exception { name: "NS_ERROR_XPC_JAVASCRIPT_ERROR_WITH_DETAILS", message: "[JavaScript Error: \"Same occurrence found twice, protecting you from death by recursion\" {file: \"resource:///modules/calendar/Ical.jsm\" line: 7320}]'[JavaScript Error: \"Same occurrence found twice, protecting you from death by recursion\" {file: \"resource:///modules/calendar/Ical.jsm\" line: 7320}]' when calling method: [calIRecurrenceRule::getOccurrences]", result: 2153185313, filename: "resource:///modules/CalRecurrenceInfo.jsm", lineNumber: 548, columnNumber: 0, data: XPCWrappedNative_NoHelper, stack: "calculateDates@resource:///modules/CalRecurrenceInfo.jsm:548:29\ngetPreviousOccurrence@resource:///modules/CalRecurrenceInfo.jsm:477:21\nget recurrenceEndDate@resource:///modules/CalRecurrenceInfo.jsm:188:35\n_expandOccurrences@resource:///modules/calendar/CalStorageItemModel.jsm:326:9\nstart@resource:///modules/calendar/CalStorageItemModel.jsm:201:24\n", location: XPCWrappedNative_NoHelper } CalRecurrenceInfo.jsm:548 21:20:56.058 NS_ERROR_NOT_AVAILABLE: PreferDisplayName: undefined - not a boolean 6 AddrBookCard.jsm:364 21:20:56.258 This page is in Quirks Mode. Page layout may be impacted. For Standards Mode use "". 5 calViewUtils.jsm:416:35 21:20:56.262 This page is in Quirks Mode. Page layout may be impacted. For Standards Mode use "". calItemBase.js:431:30 21:20:59.768 This page is in Quirks Mode. Page layout may be impacted. For Standards Mode use "". 4 calViewUtils.jsm:416:35 21:20:59.770 This page is in Quirks Mode. Page layout may be impacted. For Standards Mode use "". calItemBase.js:431:30 21:21:00.405 This page is in Quirks Mode. Page layout may be impacted. For Standards Mode use "". 4 calViewUtils.jsm:416:35 21:21:00.407 This page is in Quirks Mode. Page layout may be impacted. For Standards Mode use "". calItemBase.js:431:30 21:21:00.502 This page is in Quirks Mode. Page layout may be impacted. For Standards Mode use "". blank 21:21:03.813 This page is in Quirks Mode. Page layout may be impacted. For Standards Mode use "". calItemBase.js:431:30 21:21:04.616 This page is in Quirks Mode. Page layout may be impacted. For Standards Mode use "". 9 calViewUtils.jsm:416:35 21:21:04.620 This page is in Quirks Mode. Page layout may be impacted. For Standards Mode use "". 3 calItemBase.js:431:30 21:21:39.032 This page is in Quirks Mode. Page layout may be impacted. For Standards Mode use "". calViewUtils.jsm:416:35 21:21:39.033 This page is in Quirks Mode. Page layout may be impacted. For Standards Mode use "". 2 calItemBase.js:431:30 21:22:07.401 This page is in Quirks Mode. Page layout may be impacted. For Standards Mode use "". 7 calViewUtils.jsm:416:35 21:22:07.406 This page is in Quirks Mode. Page layout may be impacted. For Standards Mode use "". calItemBase.js:431:30 21:22:09.902 This page is in Quirks Mode. Page layout may be impacted. For Standards Mode use "". calViewUtils.jsm:416:35 21:22:09.904 This page is in Quirks Mode. Page layout may be impacted. For Standards Mode use "". calItemBase.js:431:30 21:22:15.354 This page is in Quirks Mode. Page layout may be impacted. For Standards Mode use "". 2 blank 21:22:22.848 This page is in Quirks Mode. Page layout may be impacted. For Standards Mode use "". blank 21:22:32.960 This page is in Quirks Mode. Page layout may be impacted. For Standards Mode use "". MimeMessageUtils.jsm:148:23 21:22:35.332 NS_ERROR_NOT_AVAILABLE: PreferDisplayName: undefined - not a boolean AddrBookCard.jsm:364 21:22:39.260 This page is in Quirks Mode. Page layout may be impacted. For Standards Mode use "". blank 21:22:45.270 NS_ERROR_NOT_AVAILABLE: PreferDisplayName: undefined - not a boolean AddrBookCard.jsm:364 21:22:45.390 This page is in Quirks Mode. Page layout may be impacted. For Standards Mode use "". blank 21:22:46.830 NS_ERROR_NOT_AVAILABLE: PreferDisplayName: undefined - not a boolean 55 AddrBookCard.jsm:364 21:22:47.699 NS_ERROR_NOT_AVAILABLE: PreferDisplayName: undefined - not a boolean 16 AddrBookCard.jsm:364 21:22:51.909 This page is in Quirks Mode. Page layout may be impacted. For Standards Mode use "". 2 blank 21:23:19.432 This page is in Quirks Mode. Page layout may be impacted. For Standards Mode use "". Sent 21:23:51.304 <Provider> does not support changing `store` on the fly. It is most likely that you see this error because you updated to Redux 2.x and React Redux 2.x which no longer hot reload reducers automatically. See https://github.com/reactjs/react-redux/releases/tag/v2.0.0 for the migration instructions.
Every few minutes, Tbird will halt/freezes for about 5-10 seconds. You can't do anything. On top of that the calendar is very very slow. Error console - this was run without calendar and with debug on. Vic 21:19:30.388 1669342770388 addons.xpi WARN Checking C:\Program Files (x86)\2020 Tbird pop\distribution\extensions for addons 21:19:51.850 services.settings: Failed to load last_modified.json: TypeError: NetworkError when attempting to fetch resource. Utils.jsm:330 21:19:58.055 This page is in Quirks Mode. Page layout may be impacted. For Standards Mode use "<!DOCTYPE html>". calItemBase.js:431:30 21:19:58.455 Uncaught TypeError: gFolderTreeView._treeElement is undefined getFolderAtCoords chrome://messenger/content/folderPane.js:308 _folderpopupShowing chrome://messenger/content/foldersummary.js:346 MozFolderTooltip chrome://messenger/content/foldersummary.js:332 folderPane.js:308:15 21:20:01.376 This page is in Quirks Mode. Page layout may be impacted. For Standards Mode use "<!DOCTYPE html>". 4 calItemBase.js:431:30 21:20:07.803 NS_ERROR_NOT_AVAILABLE: PreferDisplayName: undefined - not a boolean 14 AddrBookCard.jsm:364 21:20:18.834 This page is in Quirks Mode. Page layout may be impacted. For Standards Mode use "<!DOCTYPE html>". blank 21:20:28.819 This page is in Quirks Mode. Page layout may be impacted. For Standards Mode use "<!DOCTYPE html>". calViewUtils.jsm:416:35 21:20:28.821 This page is in Quirks Mode. Page layout may be impacted. For Standards Mode use "<!DOCTYPE html>". 3 calItemBase.js:431:30 21:20:53.790 Error: Same occurrence found twice, protecting you from death by recursion Ical.jsm:7320:15 21:20:54.030 This page is in Quirks Mode. Page layout may be impacted. For Standards Mode use "<!DOCTYPE html>". blank 21:20:55.008 This page is in Quirks Mode. Page layout may be impacted. For Standards Mode use "<!DOCTYPE html>". calItemBase.js:431:30 21:20:55.861 Uncaught (in promise) Exception { name: "NS_ERROR_XPC_JAVASCRIPT_ERROR_WITH_DETAILS", message: "[JavaScript Error: \"Same occurrence found twice, protecting you from death by recursion\" {file: \"resource:///modules/calendar/Ical.jsm\" line: 7320}]'[JavaScript Error: \"Same occurrence found twice, protecting you from death by recursion\" {file: \"resource:///modules/calendar/Ical.jsm\" line: 7320}]' when calling method: [calIRecurrenceRule::getOccurrences]", result: 2153185313, filename: "resource:///modules/CalRecurrenceInfo.jsm", lineNumber: 548, columnNumber: 0, data: XPCWrappedNative_NoHelper, stack: "calculateDates@resource:///modules/CalRecurrenceInfo.jsm:548:29\ngetPreviousOccurrence@resource:///modules/CalRecurrenceInfo.jsm:477:21\nget recurrenceEndDate@resource:///modules/CalRecurrenceInfo.jsm:188:35\n_expandOccurrences@resource:///modules/calendar/CalStorageItemModel.jsm:326:9\nstart@resource:///modules/calendar/CalStorageItemModel.jsm:201:24\n", location: XPCWrappedNative_NoHelper } CalRecurrenceInfo.jsm:548 21:20:56.058 NS_ERROR_NOT_AVAILABLE: PreferDisplayName: undefined - not a boolean 6 AddrBookCard.jsm:364 21:20:56.258 This page is in Quirks Mode. Page layout may be impacted. For Standards Mode use "<!DOCTYPE html>". 5 calViewUtils.jsm:416:35 21:20:56.262 This page is in Quirks Mode. Page layout may be impacted. For Standards Mode use "<!DOCTYPE html>". calItemBase.js:431:30 21:20:59.768 This page is in Quirks Mode. Page layout may be impacted. For Standards Mode use "<!DOCTYPE html>". 4 calViewUtils.jsm:416:35 21:20:59.770 This page is in Quirks Mode. Page layout may be impacted. For Standards Mode use "<!DOCTYPE html>". calItemBase.js:431:30 21:21:00.405 This page is in Quirks Mode. Page layout may be impacted. For Standards Mode use "<!DOCTYPE html>". 4 calViewUtils.jsm:416:35 21:21:00.407 This page is in Quirks Mode. Page layout may be impacted. For Standards Mode use "<!DOCTYPE html>". calItemBase.js:431:30 21:21:00.502 This page is in Quirks Mode. Page layout may be impacted. For Standards Mode use "<!DOCTYPE html>". blank 21:21:03.813 This page is in Quirks Mode. Page layout may be impacted. For Standards Mode use "<!DOCTYPE html>". calItemBase.js:431:30 21:21:04.616 This page is in Quirks Mode. Page layout may be impacted. For Standards Mode use "<!DOCTYPE html>". 9 calViewUtils.jsm:416:35 21:21:04.620 This page is in Quirks Mode. Page layout may be impacted. For Standards Mode use "<!DOCTYPE html>". 3 calItemBase.js:431:30 21:21:39.032 This page is in Quirks Mode. Page layout may be impacted. For Standards Mode use "<!DOCTYPE html>". calViewUtils.jsm:416:35 21:21:39.033 This page is in Quirks Mode. Page layout may be impacted. For Standards Mode use "<!DOCTYPE html>". 2 calItemBase.js:431:30 21:22:07.401 This page is in Quirks Mode. Page layout may be impacted. For Standards Mode use "<!DOCTYPE html>". 7 calViewUtils.jsm:416:35 21:22:07.406 This page is in Quirks Mode. Page layout may be impacted. For Standards Mode use "<!DOCTYPE html>". calItemBase.js:431:30 21:22:09.902 This page is in Quirks Mode. Page layout may be impacted. For Standards Mode use "<!DOCTYPE html>". calViewUtils.jsm:416:35 21:22:09.904 This page is in Quirks Mode. Page layout may be impacted. For Standards Mode use "<!DOCTYPE html>". calItemBase.js:431:30 21:22:15.354 This page is in Quirks Mode. Page layout may be impacted. For Standards Mode use "<!DOCTYPE html>". 2 blank 21:22:22.848 This page is in Quirks Mode. Page layout may be impacted. For Standards Mode use "<!DOCTYPE html>". blank 21:22:32.960 This page is in Quirks Mode. Page layout may be impacted. For Standards Mode use "<!DOCTYPE html>". MimeMessageUtils.jsm:148:23 21:22:35.332 NS_ERROR_NOT_AVAILABLE: PreferDisplayName: undefined - not a boolean AddrBookCard.jsm:364 21:22:39.260 This page is in Quirks Mode. Page layout may be impacted. For Standards Mode use "<!DOCTYPE html>". blank 21:22:45.270 NS_ERROR_NOT_AVAILABLE: PreferDisplayName: undefined - not a boolean AddrBookCard.jsm:364 21:22:45.390 This page is in Quirks Mode. Page layout may be impacted. For Standards Mode use "<!DOCTYPE html>". blank 21:22:46.830 NS_ERROR_NOT_AVAILABLE: PreferDisplayName: undefined - not a boolean 55 AddrBookCard.jsm:364 21:22:47.699 NS_ERROR_NOT_AVAILABLE: PreferDisplayName: undefined - not a boolean 16 AddrBookCard.jsm:364 21:22:51.909 This page is in Quirks Mode. Page layout may be impacted. For Standards Mode use "<!DOCTYPE html>". 2 blank 21:23:19.432 This page is in Quirks Mode. Page layout may be impacted. For Standards Mode use "<!DOCTYPE html>". Sent 21:23:51.304 <Provider> does not support changing `store` on the fly. It is most likely that you see this error because you updated to Redux 2.x and React Redux 2.x which no longer hot reload reducers automatically. See https://github.com/reactjs/react-redux/releases/tag/v2.0.0 for the migration instructions.
All Replies (4)
Hi,
I'm thinking that this might have solved the problem is a brand new install. I'm testing that now. The above didn't work, I still had the problem.
I do appreciate the help though.
Vic
And the results of the startup modes?
System won't do internet only - my VPN has apparently overtaken it. I've written to them on the issue.