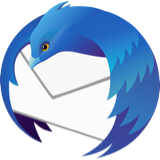 can you do a spam rule to pick up emails with BLANK subjects?
Is there a way in Thunderbird to do a rule to move emails with BLANK subject lines to junk or deleted folders?
I am getting alot recently with no subject line text.
sender on emails always change so not worth doing that way.
thanks
shirl
Is there a way in Thunderbird to do a rule to move emails with BLANK subject lines to junk or deleted folders? I am getting alot recently with no subject line text. sender on emails always change so not worth doing that way. thanks shirl