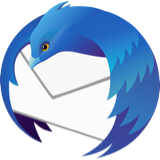 I need my server name & port number to put into sage
I need my server name & port number to put into sage
I need my server name & port number to put into sage
All Replies (4)
Assuming your email account is working properly, that information should be available in AccountSetting. Am I misunderstanding your issue?
Hi David,
Thankyou for your response.
I have found that information and put it into sage but it does not work, Sage say that sometimes you need other server details to make it work.
It does not make sense to me.
Regards,
Les
There are other elements stored by Thunderbird, such as authentication. I suggest reviewing the pane for server settings and try combinations. Other than that, I have no ideas to offer.
Hello
I think to understand your question as 'Sage software needs a mail server to send some reports to, and I need to take the smtp settings from Thunderbird because they are known to work'. However, sometimes software think to send to unprotected mail server, because they can't be bothered to register authentication and password. So if you are sending mail through an authenticated mail server in Thunderbird, the parameters may be not appropriate for your software. Without having some screenshots, it's difficult to say more.