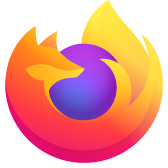 restoring firefox after computer crashed
my computer got hacked and need reinstall my old firefox information
my computer got hacked and need reinstall my old firefox information
All Replies (3)
What do you mean reinstall first?
If this was a complete wipe and clean reinstall then all the data is gone and nothing can be done. So you need to inform other reading on here what is meant by reinstall. Then others can figure and tell where to start and go from reading this.
Modified by Dropa
my computer got hacked and I had to do a complete wipe. i d/l firefox but all my bookmarks, passwords, etc were not there.
Then everything is gone. A complete wipe and reinstall means there is nothing to recover. Did you make any profile or data drive backup before doing this? If this wasn't done then there's nothing to recover here. Firefox data/bookmark/login saves are stored locally there is no backup online or anywhere else besides on the computer.
Modified by Dropa