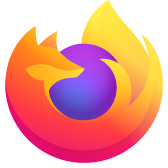 Unable to import passwords
So basically I just did a fresh install of windows on my computer due to performance issues, but before I did it, I made sure to save all of my passwords from firefox in a .csv file, but when I was finally done with reinstalling windows and firefox, there was no option to import my passwords back from the .csv file, and upon further research, you guys disabled the feature to import from .csv files, I just need a way to get my passwords back
So basically I just did a fresh install of windows on my computer due to performance issues, but before I did it, I made sure to save all of my passwords from firefox in a .csv file, but when I was finally done with reinstalling windows and firefox, there was no option to import my passwords back from the .csv file, and upon further research, you guys disabled the feature to import from .csv files, I just need a way to get my passwords back
All Replies (3)
Hi, @grumpieandru ,
maybe this is what you're looking for:
https://support.mozilla.org/en-US/questions/1317228#answer-1374393
«Note: If you don't see Import from a File… in the Firefox Lockwise menu, it means the feature is disabled. To enable it, go to the about:config page, find the signon.management.page.fileImport.enabled preference and toggle it to true.»
Hope it helps, kind regards.
Note that the bug is fixed for Firefox 108 (102 ESR isn't affected).