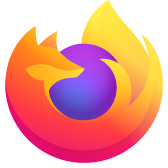 Documents Drag Error
Dear Mozila Team,
         At the time of using mozila we are not able to drag the file from one tab to another tap.

for Ex. Whatsapp web file to some another tap.
In another browser we are able to make this action.
Comparative to another apps mozila is so user friendly,but this one issue, kindly fix this issue.

Regards, Jayakanthan Mobile 7548865992
Dear Mozila Team, At the time of using mozila we are not able to drag the file from one tab to another tap. for Ex. Whatsapp web file to some another tap. In another browser we are able to make this action. Comparative to another apps mozila is so user friendly,but this one issue, kindly fix this issue. Regards, Jayakanthan Mobile 7548865992