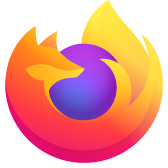 The confirmation for whether to open a link in its default container has disappeared - how can I turn it back on?
Pretend I have examplesite.com set to default to my "example sites" container.
If I opened a "personal sites" container tab and typed in examplesite.com, it would ask me if I want to open it in that container or the default container.
It no longer does this, but instead just changes it to the default container. I don't know if it is because of an update or something else. I've looking in the settings, but can't find anything about this.
I frequently open certain sites in multiple containers, but still the majority of the usage is in a single container, so I have them set to a default. Currently, however, I have no way to open these sites in anything but their default container. I am using Firefox Developer Edition 107.0b9 (64-bit), but I also see it in regular Firefox 106.0.3 (64-bit).
Hopefully there is a configuration that I can set somewhere! Thanks :)
Pretend I have examplesite.com set to default to my "example sites" container. If I opened a "personal sites" container tab and typed in examplesite.com, it would ask me if I want to open it in that container or the default container. It no longer does this, but instead just changes it to the default container. I don't know if it is because of an update or something else. I've looking in the settings, but can't find anything about this. I frequently open certain sites in multiple containers, but still the majority of the usage is in a single container, so I have them set to a default. Currently, however, I have no way to open these sites in anything but their default container. I am using Firefox Developer Edition 107.0b9 (64-bit), but I also see it in regular Firefox 106.0.3 (64-bit). Hopefully there is a configuration that I can set somewhere! Thanks :)