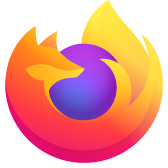 Is it still possible to re-enable SSL 3.0 in Firefox version 106.0.2??
Hallo Community,
SSL 3.0 was disabled by default in Firefox 34 because of the poodle attack back then and u would like to re-anble SSL 3.0 in the current Firefox version 106.0.2. I want to demonstrate the poodle attack ( University project).
I read many articles in the web but it seems that they don't work for the current firefox version. (Example: https://community.rsa.com/t5/securid-knowledge-base/enable-sslv3-and-rc4-on-modern-firefox-browsers-for-rsa/ta-p/6825)
The commands that i found in the web are: 1-Open a new Firefox tab 2-In the address bar, type about:config. 3-Accept the warning. 4-Search in the search bar for security.tls, then 5-Change security.tls.version.min from 3 to 0. 6-Change security.tls.version.max from 4 to 0 7-Change security.tls.version.fallback-limit from 4 to 0. 8-Change security.tls.version.enable-deprecated to true. 9- Change security.tls.hello_downgrade_check to false
Is there something that i should change or should I just download an older version of Firefox as described in the link above (Firefox 35-43)?
Thank you very much
Hallo Community, SSL 3.0 was disabled by default in Firefox 34 because of the poodle attack back then and u would like to re-anble SSL 3.0 in the current Firefox version 106.0.2. I want to demonstrate the poodle attack ( University project). I read many articles in the web but it seems that they don't work for the current firefox version. (Example: https://community.rsa.com/t5/securid-knowledge-base/enable-sslv3-and-rc4-on-modern-firefox-browsers-for-rsa/ta-p/6825) The commands that i found in the web are: 1-Open a new Firefox tab 2-In the address bar, type about:config. 3-Accept the warning. 4-Search in the search bar for security.tls, then 5-Change security.tls.version.min from 3 to 0. 6-Change security.tls.version.max from 4 to 0 7-Change security.tls.version.fallback-limit from 4 to 0. 8-Change security.tls.version.enable-deprecated to true. 9- Change security.tls.hello_downgrade_check to false Is there something that i should change or should I just download an older version of Firefox as described in the link above (Firefox 35-43)? Thank you very much