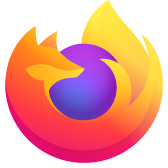 terrible colour
Got a terrible (horrendous) colour on the new firefox download. This has been address in questions but I need very senior friendly language. Thank-you
Got a terrible (horrendous) colour on the new firefox download. This has been address in questions but I need very senior friendly language. Thank-you
All Replies (5)
You need to change the theme to one you like. Open Add-ons and Themes (in the menus under Tools or More tools or use the shortcut ctl+shft+a) and click on Themes in the left panel.
Disable the theme which is Enabled and enable the theme you want to use. If you want to try a theme which isn't there, go to https://addons.mozilla.org/firefox/themes/
It is possible you selected one of the Colorways themes that are included in Firefox. You can find the built-in themes (light, dark, system) and further down the Colorways themes included in Firefox on the "Add-ons and Themes" page (Ctrl+Shift+A; Themes tab).
I'm not talking about themes or light/dark systems. The update included a choice of colour for the main frames. How do I change that???
You can choose another theme if you do not like the color of the current theme.
What theme did you have in the previous Firefox version ?
What do you mean by "main frames"?