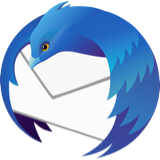 Customize address book edit window in TB 102? (Detailed critique).
Attached are screenshots of the "new" (v102) TB address book edit screen, and the "old" one.
I am very unhappy with the new edit screen, for several reasons. The old edit dialog was able to display twelve fields in about half the screen real estate that the new version requires to display only five fields. In the new screen, the top 25% displays the name, nickname, and email fields, which is just redundant information from the edit fields beneath it. (Personally, I never use the photograph field, so that's completely wasted space for me.) Lastly, in the old edit dialog, the tabs required only a single click to access other fields. The new screen requires me to scroll some arbitrary distance as I have to monitor what is passing by for the desired field. Scrolling is a much less precise and far more time-consuming operation.
My guess is that the new format is tailored for mobile users where scrolling is pretty much the only option. As a desktop user it is very frustrating to see the user interface degraded in order to support mobile users. I suppose the TB team is committed to this change so I'm not likely to get the old dialog back. But is there a way to customize the display in the new edit screen? Perhaps by modifying the css or javascript to eliminate the header and remove extraneous whitespace?
Attached are screenshots of the "new" (v102) TB address book edit screen, and the "old" one. I am very unhappy with the new edit screen, for several reasons. The old edit dialog was able to display twelve fields in about half the screen real estate that the new version requires to display only five fields. In the new screen, the top 25% displays the name, nickname, and email fields, which is just redundant information from the edit fields beneath it. (Personally, I never use the photograph field, so that's completely wasted space for me.) Lastly, in the old edit dialog, the tabs required only a single click to access other fields. The new screen requires me to scroll some arbitrary distance as I have to monitor what is passing by for the desired field. Scrolling is a much less precise and far more time-consuming operation. My guess is that the new format is tailored for mobile users where scrolling is pretty much the only option. As a desktop user it is very frustrating to see the user interface degraded in order to support mobile users. I suppose the TB team is committed to this change so I'm not likely to get the old dialog back. But is there a way to customize the display in the new edit screen? Perhaps by modifying the css or javascript to eliminate the header and remove extraneous whitespace?