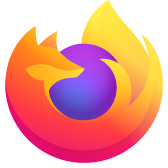 Certificate Exceptions are stored permanently without information to the user
Dear support team,
at one of our own web pages the encryption certificate was outdated, so I get the message Warning: potential safety risk detected.
More information... => I select Advanced
Error code: SEC_ERROR_UNKNOWN_ISSUER
I select Accept Risk and continue

It's ok, that the certificate is accepted temporarily and the web page is loaded.
It's not ok, that a permanent Certificate Exception is added without any information to the user. I know, that in former versions it was possible to select, whether this exception shall be permanent or temporarily. Could you pls. add this selection?
I'm using Firefox 105.0.1, german version (I translated the messages above, so possibly the wording is a bit different in english)
Dear support team, at one of our own web pages the encryption certificate was outdated, so I get the message Warning: potential safety risk detected. More information... => I select Advanced Error code: SEC_ERROR_UNKNOWN_ISSUER I select Accept Risk and continue It's ok, that the certificate is accepted temporarily and the web page is loaded. It's not ok, that a permanent Certificate Exception is added without any information to the user. I know, that in former versions it was possible to select, whether this exception shall be permanent or temporarily. Could you pls. add this selection? I'm using Firefox 105.0.1, german version (I translated the messages above, so possibly the wording is a bit different in english)