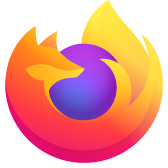 service desk application not working in firefox opening from Outlook (Version 2207)
Hello everyone
my default browser is Firefox. The service desk application will not open in Firefox only this type of email won't open (see Screenshot). When I receive emails and try to open them, it only displays a blank page and loads without success.
I always need to copy the link manually and open it in chrome.
What we did:
We tried several things such as
Deleting Firefox history, cache, cookies, etc. However, when doing this, the link works the first time but the following tries don't work, it just keeps loading infinitely (same behavior in a Private Window). Disabling all add-ons.
We have observed that the same links work as expected in Chrome and this behavior happens only with the links related to the customer issue view, other Jira links work normally.
I'm using the latest Firefox version such as Microsoft® Outlook® for Microsoft 365 MSO (Version 2207 Build 16.0.15427.20248) 64-bit
Hello everyone my default browser is Firefox. The service desk application will not open in Firefox only this type of email won't open (see Screenshot). When I receive emails and try to open them, it only displays a blank page and loads without success. I always need to copy the link manually and open it in chrome. What we did: We tried several things such as Deleting Firefox history, cache, cookies, etc. However, when doing this, the link works the first time but the following tries don't work, it just keeps loading infinitely (same behavior in a Private Window). Disabling all add-ons. We have observed that the same links work as expected in Chrome and this behavior happens only with the links related to the customer issue view, other Jira links work normally. I'm using the latest Firefox version such as Microsoft® Outlook® for Microsoft 365 MSO (Version 2207 Build 16.0.15427.20248) 64-bit
Modified by young-game