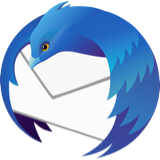 Interrupting Quick Filter search
When I use the Quick Filter box to search a large inbox (specifically, an IMAP/All Mail folder of my google account, with 45k+ messages), once the search is launched the entire TB becomes unusable/frozen until search completed (which can take several minutes, especially if also searching in "body").
I did not find a way to interrupt the search. Someone suggested to click on the "x" to the right of the search box, but that is frozen and unusable just like the rest of the application.
Any suggestions? :)
When I use the Quick Filter box to search a large inbox (specifically, an IMAP/All Mail folder of my google account, with 45k+ messages), once the search is launched the entire TB becomes unusable/frozen until search completed (which can take several minutes, especially if also searching in "body"). I did not find a way to interrupt the search. Someone suggested to click on the "x" to the right of the search box, but that is frozen and unusable just like the rest of the application. Any suggestions? :)