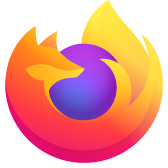 up date to lastest version 105.0.1 fails to save user names and passwords
105.0.1 does not save user name and password after I did updated to this version but worked before the update, any help would be appreciated
105.0.1 does not save user name and password after I did updated to this version but worked before the update, any help would be appreciated
Chosen solution
Cor-el just too let you know: I had a friend suggest i re-install Firefox: I did download and re installed over top of my existing copy in hopes that it would correct any install errors and so far it has worked, all the sign-in with pass words are in the list.....I thank you for all your help and appreciate the effort, glad too have all them back again.. Homers
Read this answer in context
👍 0
All Replies (9)
Do you mean the username and password stored in the Password Manager or about ticking the box on a website to remember you ?
---
Detail like websites remembering you and log you in automatically is stored in cookies, so make sure you aren't clearing important cookies.
You can use these steps to make a website recognize and remember you.
create a cookie allow exception with the proper protocol (https:// or http://) to make a website remember you
You can check that you aren't clearing important cookies.
using "Delete cookies and site data when Firefox is closed" to clear cookies keeps cookies with an allow exception
in 102+ version toggling this setting makes changes to the "Clear history when Firefox closes" settings and those settings prevail
using "Clear history when Firefox closes" in Firefox 102+ honors exceptions and keeps cookies with an allow exception, previous versions removed all cookies
Make sure to keep the "Site settings".
clearing "Site settings" clears exceptions for cookies, images, pop-up windows, and software installation and exceptions for passwords and other website specific data
Settings -> Privacy & Security
Cookies and Site Data: "Manage Exceptions"
Settings -> Privacy & Security
Firefox will: "Use custom settings for history":
[X] "Clear history when Firefox closes" -> Settings
To clarify, no user names, or passwords are being saved from Mozilla support account, and e mails, any site that worked before has been deleted from the saved password list and I had the "clear data always set to clear" but my sites that I had saved worked, after the update everything was deleted and I added them to the pass word list, saved, and then closed Mozilla, reopened Mozilla and checked for the saved passwords, All are Gone, never saved and that's with clear data on or off, made no difference. Sadly for me this version does not save any pass words or user names. I close Mozilla and when I start again I have to add user name and password every time. The sites that need a user name and password always worked before the update but now all sites are gone, and I can add the site to the list but it will not save any. ?? I never had to use the exceptions option because by using the "save password or update password" feature when prompted, all sites where in the password list. Thank for any and all help, Homers
Can you use "Create New Login" in the Password Manager (about:logins) to add a login th last a new session?
You can check if you have numbered logins-#.json or logins.json.corrupt files in the Firefox profile folder in case there is a problem with saving logins.
You can use the button on the "Help -> More Troubleshooting Information" (about:support) page to go to the current Firefox profile folder or use the about:profiles page (Root directory).
Help -> More Troubleshooting Information -> Profile Folder/Directory:
Windows: Open Folder; Linux: Open Directory; Mac: Show in Finder
yes to the corrupt files,,,,there is a lot saying corrupt apprx 27 files,,,,I have to log in every time I come to this site so I am at a loss how to remedy this error..
Chosen Solution
Cor-el just too let you know: I had a friend suggest i re-install Firefox: I did download and re installed over top of my existing copy in hopes that it would correct any install errors and so far it has worked, all the sign-in with pass words are in the list.....I thank you for all your help and appreciate the effort, glad too have all them back again.. Homers
I would keep an eye on the profile folder as it is not normal to see that many logins-#.json.corrupt files. Seeing such corrupt/numbered files could be a problem with security software. Do you remember if those files had a recent timestamp ?
What security software do you have?
I checked for any files and since I re-installed Mozilla no files came back and all pass words and user names are working.....thanks.
My problem since the last update is when I clear history, Browsing & download history, Cookies and Cache but NOT Active logins, it still clears all my active logins...
It is a known issue with 110 that all cookies are cleared even if you only specify a short time range, so you need to login again in cases where the website remembers you as this is stored in a special session cookie. This will be fixed in 111.