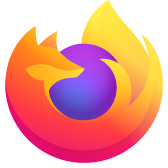 Browser
I have Windows Vista with Mozilla Firefox as my browser Apparantly I NEED TO DOWNLOAD THE LATEST VERSION TO ALLOW MY BROWSER TO WORK PROPERLY PLEASE HELP
I have Windows Vista with Mozilla Firefox as my browser Apparantly I NEED TO DOWNLOAD THE LATEST VERSION TO ALLOW MY BROWSER TO WORK PROPERLY PLEASE HELP
All Replies (4)
The latest version for Vista is 52.9. You have to upgrade your OS to at least 7.
Sorry what does upgrade my OS to at least 7 mean please?
Time to buy or build newer computer running Windows 7 or better.
Modified by jonzn4SUSE
Duplicate of /questions/1389818 thread.
Please keep your replies on one thread on same subject and not create new threads to reply.