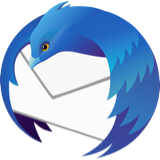 Problems after updating Thunderbird to version 102 & bug in regional settings
After updating Thunderbird to version 102: a) All my open emails have disappeared b) my favorite folders have disappeared (that's easy to fix).
How can I recover bookmarks with open posts?
By the way, I found that changing the setting:
 Start> Settings> Time and language> Region and language> Administrative language settings> Administrative> Language for non-Unicode programs> Change the system locale.

to another language because Thunderbird crashes completely. The program cannot even find a folder with emails if the user has letters from alphabets other than English in his name. Just change the language, restart your computer and Thunderbird doesn't work.
(I didn't think Thunderbird was using the settings for non-Unicode programs)
After updating Thunderbird to version 102: a) All my open emails have disappeared b) my favorite folders have disappeared (that's easy to fix). How can I recover bookmarks with open posts? By the way, I found that changing the setting: Start> Settings> Time and language> Region and language> Administrative language settings> Administrative> Language for non-Unicode programs> Change the system locale. to another language because Thunderbird crashes completely. The program cannot even find a folder with emails if the user has letters from alphabets other than English in his name. Just change the language, restart your computer and Thunderbird doesn't work. (I didn't think Thunderbird was using the settings for non-Unicode programs)