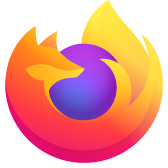 New window NOT maximized on first click
How to get FF 103.0. to OPEN a NEW window maximized when clicking a link in the current maximized window running Windows 10 Pro x64.
i.e., I have a window open maximized. It has another window/page available through a link/hot-spot within the current window. I click that link but the new window opens NOT maximized. On ONLY SOME windows, clicking that link/hot-spot WILL open the new window maximized, but ONLY sometimes. Why? And why doesn't FF open a new window maximized when the current window IS maximized?
Doesn't make good sense to this old man.
Thanks for any and all PERTINENT answers,
oldheart43
How to get FF 103.0. to OPEN a NEW window maximized when clicking a link in the current maximized window running Windows 10 Pro x64. i.e., I have a window open maximized. It has another window/page available through a link/hot-spot within the current window. I click that link but the new window opens NOT maximized. On ONLY SOME windows, clicking that link/hot-spot WILL open the new window maximized, but ONLY sometimes. Why? And why doesn't FF open a new window maximized when the current window IS maximized? Doesn't make good sense to this old man. Thanks for any and all PERTINENT answers, oldheart43