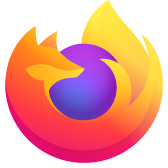 Shortcuts tab now has nearly all blank icons
When I open a tab, I set it to default to show the shortcuts/search engine (image below). I once had 3 nearly full rows of shortcuts, now I have next to nothing. How did they disappear? And it was selective, since 3 remain that are not sponsored shortcuts or anything Firefox would care about on its own.
Any ideas as to how to fix this?
Paul
When I open a tab, I set it to default to show the shortcuts/search engine (image below). I once had 3 nearly full rows of shortcuts, now I have next to nothing. How did they disappear? And it was selective, since 3 remain that are not sponsored shortcuts or anything Firefox would care about on its own. Any ideas as to how to fix this? Paul