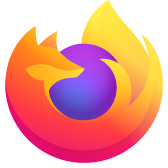 Screen-Reader Add-Ons for Firefox
Hello Lovely Firefox Volunteers,
I hope this email finds you well. I am a long-time user and fan of Firefox, and other open source projects. Firefox is a fantastic internet browser!
Having said that, I was shocked and dismayed at what I encountered today. I was doing some tests for screen-reader usability on a website, and I came across the following:
Image 1 (attached): Advertisement of Screen-Reader Add-Ons for Firefox
Image 2 (attached): No Screen-Reader Add-Ons for Firefox are Available
The Firefox team is advertising screen-reader add-ons for Firefox, which don't seem to exist. I don't think the recommendation here should be: take down the advertisement for the Firefox native screen-reader add-ons/link to them, these seem to be really important for accessibility, and the Firefox team seems to acknowledge this. :)
There is some other missing piece - maybe there are Screen-reader add-ons for Firefox, and they aren't being linked to? Maybe the wrong tag is being used? (The auto tag that is used in the link is "screen reader"). Maybe there aren't any, and this is an area that needs some additional attention?
Anyway, I just thought I should bring this to your attention as making our internet accessible to people living with blindness and loss of sight is extremely important.
Sincerely, Katie
Hello Lovely Firefox Volunteers, I hope this email finds you well. I am a long-time user and fan of Firefox, and other open source projects. Firefox is a fantastic internet browser! Having said that, I was shocked and dismayed at what I encountered today. I was doing some tests for screen-reader usability on a website, and I came across the following: Image 1 (attached): Advertisement of Screen-Reader Add-Ons for Firefox Image 2 (attached): No Screen-Reader Add-Ons for Firefox are Available The Firefox team is advertising screen-reader add-ons for Firefox, which don't seem to exist. I don't think the recommendation here should be: take down the advertisement for the Firefox native screen-reader add-ons/link to them, these seem to be really important for accessibility, and the Firefox team seems to acknowledge this. :) There is some other missing piece - maybe there are Screen-reader add-ons for Firefox, and they aren't being linked to? Maybe the wrong tag is being used? (The auto tag that is used in the link is "screen reader"). Maybe there aren't any, and this is an area that needs some additional attention? Anyway, I just thought I should bring this to your attention as making our internet accessible to people living with blindness and loss of sight is extremely important. Sincerely, Katie
All Replies (1)