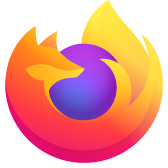 I'm locked out of my developer account
Trying to login to update one of my many published Firefox plugins. It won't take any code from Google Authenticator (Firefox channel), and it won't take any of my saved recovery codes for Firefox. What's going on? I can't even get any support or ask a question from that account.
BTW, the email for the account in question is [edited email from public] @gmail.com
Of course, I can leave the plugins unsupported, but I don't think that's what you want. Any help will be welcome.
F. Ruiz
Trying to login to update one of my many published Firefox plugins. It won't take any code from Google Authenticator (Firefox channel), and it won't take any of my saved recovery codes for Firefox. What's going on? I can't even get any support or ask a question from that account. BTW, the email for the account in question is [edited email from public] @gmail.com Of course, I can leave the plugins unsupported, but I don't think that's what you want. Any help will be welcome. F. Ruiz
Modified by James
All Replies (1)