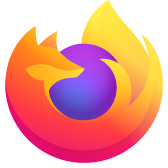 Firefox version 101.0.1 64bit Keeps freezing
Firefox version 101.0.1 64bit Keeps freezing, I have to use the task manager to close it. It happens about 10 times a day. What is wrong? What do I do to fix this besides switching to a new browser permenantly? Windows 10Pro 64
Firefox version 101.0.1 64bit Keeps freezing, I have to use the task manager to close it. It happens about 10 times a day. What is wrong? What do I do to fix this besides switching to a new browser permenantly? Windows 10Pro 64
All Replies (1)
Try to boot the computer in Windows Safe mode with network support (press F8 on the boot screen) as a test to see if that helps.
Do a clean reinstall and delete the Firefox program folder before reinstalling a fresh copy of Firefox.
Download a fresh Firefox copy and save the file to the desktop.
   Firefox 20.0.x: http://www.mozilla.org/en-US/firefox/all.html 

Uninstall your current Firefox version, if possible, to cleanup the Windows registry and settings in security software.
   Do NOT remove personal data when you uninstall your current Firefox version, because all profile folders will be removed and you will also lose your personal data like bookmarks and passwords from profiles of other Firefox versions. 

Remove the Firefox program folder before installing that newly downloaded copy of the Firefox installer.
   It is important to delete the Firefox program folder to remove all the files and make sure that there are no problems with files that were leftover after uninstalling.
   http://kb.mozillazine.org/Uninstalling_Firefox 

Your bookmarks and other profile data are stored in the Firefox profile folder and won't be affected by an uninstall and (re)install, but make sure that "remove personal data" is NOT selected when you uninstall Firefox.
If you keep having problems then also create a new profile.
   http://kb.mozillazine.org/Profile_folder_-_Firefox
   http://kb.mozillazine.org/Profile_backup 

   http://kb.mozillazine.org/Standard_diagnostic_-_Firefox#Clean_reinstall