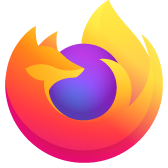 Firefox ESR | Update and Download URL
Hi all, we are using Mozilla Firefox ESR in our enterprise environment. Is there a documentation which URL's Firefox uses when (Mozilla Maintenance Service) when it tries to update his version ? We have tried with following URL's on our Firewall: aus.mozilla.org aus2.mozilla.org aus3.mozilla.org aus4.mozilla.org aus5.mozilla.org download.cdn.mozilla.net archive.mozilla.org ftp.mozilla.org It is finding the new version, but when trying to download the update it fails. Thank you for any help on this case.
All Replies (4)
Those URLs should be enough I think.
You can set the preference app.update.log to true in about:config and then see what the errors are on the JS console.
There is not an official document. I'm looking into it.
I know it's been a while, but I finally got this done