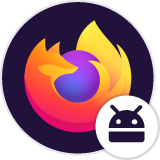 Facebook website
First it was things like being unable to use GIF toolbar to enter a gif comment on Facebook. Now I cant use the react button(like, heart. Lol,sad. Frown.)
Whats up firefox?
First it was things like being unable to use GIF toolbar to enter a gif comment on Facebook. Now I cant use the react button(like, heart. Lol,sad. Frown.) Whats up firefox?
All Replies (1)
Hi
I am sorry to hear that, but hopefully we can help.
Do you have any add-ons installed in Firefox for Android?
What level of enhanced tracking protection do you have set?