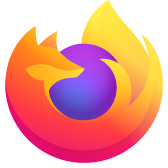 Accessing Firefox
I have had a Firefox account for 20 plus years and now suddenly I cannot access it
I have had a Firefox account for 20 plus years and now suddenly I cannot access it
All Replies (1)
Hi, what do you mean by you cannot access it? For example, your username + password aren't recognized on
One thing I notice is that your browser identified itself to this site in an unusual way. This part at the end is not normal:
Mozilla/5.0 (Windows NT 10.0; Win64; x64; rv:100.0) Gecko/20100101 Firefox/100.0 Config/91.2.4721.22
That certainly will cause some sites to think you are not running Firefox because Firefox/version is usually at the end of that user agent string.
One possible culprit for this is Avast AntiTrack or AVG AntiTrack. But there may be other programs that intercept and modify your browsing.