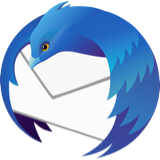 Security alert.
Why am I receiving multiple (7 or 8 at a time) requests to add a security exception for something I don't know I'm trying to access?
Why am I receiving multiple (7 or 8 at a time) requests to add a security exception for something I don't know I'm trying to access?
All Replies (20)
Can you attach a screenshot?
use a compressed image type like PNG or JPG to save the screenshot
---
See also:
I'll post a picture the next time it pops up.
Is the message from Firefox or from your security software?
I'm not sure--I think it is from Firefox. I'll check the next time it pops up. The problem seems to be that the certificate is out of date (runs to end of May and today is June 1). But I'm not sure what is trying to access hostmaster.
Sorry, the message is from Thunderbird, not firefox.
Does that message appear when you display a bulk mail message with images?
Or has one of your email accounts stopped fetching new mail?
Because this is about an issue with Thunderbird and not Firefox, I will move the thread to Thunderbird Support.
It doesn't seem that we are not getting email from any of our accounts.
What Anti-Virus are you using? Are you using ESET ? It may be the Anti-Virus flagging this. Try this: set your Anti-virus not to filter Thunderbird bird for SSL/TLS.
https://my.hostmonster.com/cgi/help/email-error-messages
Option: See if you can update the certificate. Click on 'Get Certificate'
This is location in Thunderbird for certificates. Menu app icon > Preferences > Privacy & Security Scroll to bottom under 'Security' see 'Certificates' click on 'Manage Certificates' Then you can import new certificate.
OR Click on the 'Confirm Security Exception' button.
I could click on the "confirm Security Exception", but my question is, is this safe? Why would the certificate be out of date? Is "hostmaster" a safe site to allow access to?
Sorry, I meant "hostmonster".
HostMonster is a web hosting company. Unless you use them, it could be anybody in the world with $7/month.
I don't know why the address is on the non-standard port 2080. The normal ports for the web are 80 (http) and 443 (https).
I would not approve it.
So how do I get rid of the multiple alarms? They multiply and multiply and Thunderbird won't work until I delete them all. Something in Thunderbird keeps trying to access this site. But mail on my other devices (iPhone, for example) triggers no alarms.
Do you think it is triggered by checking for mail, or by reading particular messages?
It must be triggered by checking for mail, because the alarms show up when Thunderbird is first opened and before any mail is read.
So I uninstalled Tbird and installed it again. Same problem. I'm getting ready to uninstall it for good and try something else.
Could you check with your email host on whether they have updated their IMAP server settings. Or POP if you use POP.
So under "Preferences", "passwords" I found this login listing and deleted it. But Thunderbird is still trying to access it, and giving me the same alarm about an outdated certificate. I don't want to update this certificate, because I don't want to access this server. I want to stop Thunderbird from trying to login. But I can't figure out why Thunderbird is trying to do this. How can I stop this?
What if you check your account settings -- the actual mail server settings for your accounts. Are those up-to-date with your service provider settings?
menu > Options > Account Settings
menu > Account Settings
Modified by jscher2000 - Support Volunteer