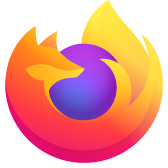 New Tab customization in firefox 99
hello there , I am posting this question for the second time since I can't see the previous one anywhere. Can someone help me with css to customize the New Tab top-sites(shortcuts) labels. I would like to change the font-size and color of the labels. My previous userContent.css does not work since FF94. Hope there is a way. look4
hello there , I am posting this question for the second time since I can't see the previous one anywhere. Can someone help me with css to customize the New Tab top-sites(shortcuts) labels. I would like to change the font-size and color of the labels. My previous userContent.css does not work since FF94. Hope there is a way. look4
Modified by cor-el
Chosen solution
Hi cor-el Thanks , I did take your advise and found the "inspect" very useful indeed. There is one thing though , I have not been able to figure out. I find the top-site title font very bold and big - the "inspect" shows the reason why. the font is defined as caption(font>caption) inherited from div. I couldn't find a way to disable the inheritance and set my own font(family,size, weight) , that is really beyond my humble knowledge of css. Could you assist me here? look4
Read this answer in context
👍 0
All Replies (2)
What code were you previously using in userContent.css ?
You can use the Inspector to check the layout and CSS rules.
You can right-click and select "Inspect" to open the built-in Inspector with this element selected.
See also this CSS file for the new tab page:
chrome://activity-stream/content/css/activity-stream.css
It's a generated file and not present as a single file in the source code.
Chosen Solution
Hi cor-el Thanks , I did take your advise and found the "inspect" very useful indeed. There is one thing though , I have not been able to figure out. I find the top-site title font very bold and big - the "inspect" shows the reason why. the font is defined as caption(font>caption) inherited from div. I couldn't find a way to disable the inheritance and set my own font(family,size, weight) , that is really beyond my humble knowledge of css. Could you assist me here? look4