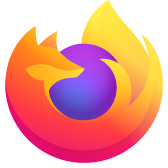 Long URL
When I click on a link in a page using Firefox it shows as a long url in the address bar:- https://www.facebook.com/JournalTimes/posts/pfbid02f7gwRGEcT8jVnAdq5Eov8xKrPUCurr8v7mjY4GmNByaVgczmK3dwynMUfBhtY2F7l When I use Chrome and enter the same link it is much shorter and looks like :- https://www.facebook.com/JournalTimes/posts/10166569792420602 As I post a lot of links I prefer to use the shortest. How can I get Firefox to display the url the same as Chrome. Thank You, Anne Lionnet
All Replies (8)
That could be how Firefox browser sees and is encoded to display the link. If you need to make it smaller url then you would have to use a Addon that makes the link smaller.
To Dropa--Thank you for your reply.
I tried a few add-ons but they did not work as I wanted.

Using TinyURL came close but it hides the domain name which I would like to remain visible.
The problem seems to occur on some Facebook pages so I use Chrome to get around this.

It looks like they (Facebook) are trying to override our tracking protection with these unique URLs. I don't think we can do anything about it.
If I paste the short link in the location/address bar then it stays that way.
Where did you get the long URL from (link on page/email) ?
To TyDaniu- Thank you for your reply. I think your answer is Brilliant I never thought about Tracking. I cleared my cookies,site data,and cache. I turned off Enhanced Tracking Protection for Facebook. I entered the links and went to the Facebook site but it did not seem to make any difference to the long URL. It may be as you say and I'll just have to put up with it. Thank you.
To cor-el- Thank you for your reply. I click on the link in this image and get a long URL in return. Thank you, Anne
Looks like there is some JavaScript active because sometimes when I hover I see a short link with a hash appended that changes to the long URL. Such an appended hash usually means that JavaScript onclick is supposed to handle the link and the href attribute you see on hover is merely a placeholder and thus this script likely modifies the link to the longer version.
To cor-el, Thank you for the reply and explanation. I was thinking that the reason may have something to do with my settings or addons. As the Long URL is not a big problem and I don't know what else to do I will just put up with it when it happens. Thank you, Anne