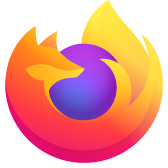 Email
I can't get into my email account, I get a message "Failed to load javascript". This is in Outlook. My computer has the Windows Vista program.
I can't get into my email account, I get a message "Failed to load javascript". This is in Outlook. My computer has the Windows Vista program.
All Replies (3)
Hello hhoffmann1,
Firstly, let's check if the issue might be caused by extensions. To do so, press down the SHIFT button while launching the Firefox browser to open Firefox in Troubleshooting Mode. In this mode, all extensions will be temporarily disabled.
Afterwards, try to open your Email account again and see if the issue is solved. If it is, then the issue is caused by one of your extensions you installed, so now you can then disable that extension.
Hopefully this answer solves your issue, and if it does, kindly mark this answer as the solution (solved)! If not, kindly report back so I can help!
Sorry this didn't solve my problem. Still the same.
Hello hhoffmann1,
Sorry to hear that, can you check if the "shield" icon on the left of your address bar is purple when you are accessing outlook? If so, the Enhanced Tracking Protection might be blocking content!