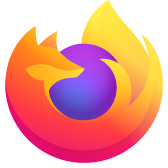 Firefox won't load at all
Just today I started running into an issue with Firefox that prevents me from launching it a second time. Once I close it it closes for good. I can't load a web page or even go into settings. I've tried Uninstalling and reinstalling multiple times and nothing has worked... I'm at a loss. I need help asap
Just today I started running into an issue with Firefox that prevents me from launching it a second time. Once I close it it closes for good. I can't load a web page or even go into settings. I've tried Uninstalling and reinstalling multiple times and nothing has worked... I'm at a loss. I need help asap
All Replies (8)
Does this also happen if you reboot the computer?
Boot the computer in Windows Safe Mode with network support to see if that has effect.
Unfortunately this did not solve my issue. Deleted anything dealing with Firefox in both folders and still nothing happens. It loads a single page but as soon as I click something it breaks and can't load a page. No errors no nothing. Can't go into the settings, I can see history but anything requiring a different tab will not work
A couple of other users identified Webroot (security software) as blocking 64-bit Firefox 97 -- released today -- from running properly:
If you are still running an earlier release of Firefox, this would not be relevant.
If you run Webroot
People are working with Webroot to issue an update.
Until then, a user posted that another workaround would be to run Firefox 97 in backwards compatibility mode. I haven't tested this myself, but here is how you would set that up:
(1) Open the Properties dialog for your Firefox shortcut. Either:
right-click a Desktop shortcut, then click Properties
right-click a pinned Taskbar icon, then right-click the Firefox (or Mozilla Firefox) item, then click Properties
(2) Switch to the Compatibility tab
(3) Check the box for "Run this program in compatibility mode for"
(4) If the selector for that option is not set on Windows 8, switch it to Windows 8
As a result of this change, you may notice that some Windows 10-specific features and styling are disabled. However, I am not aware of any major changes. If you experiment with this, let us know your experience.
Has there been a reported fix yet?
WebRoot is working on it. A few users reported that uninstalling and reinstalling WebRoot somehow fixed the problem for them.