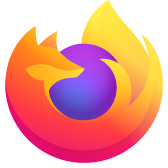 How do i get rid of this aweful UI
i am using manjaro gnome and to get rid of ui i need to reset firefox but after restart of the system i again get this bad ui. i dont know if this is an extension or what.. i have checked all the active extensions but none have any customization effect on firefox
i am using manjaro gnome and to get rid of ui i need to reset firefox but after restart of the system i again get this bad ui. i dont know if this is an extension or what.. i have checked all the active extensions but none have any customization effect on firefox
All Replies (4)
Hi,
The people who answer questions here, for the most part, are other users volunteering their time (like me), not Mozilla employees or Firefox developers. If you want to leave feedback for Firefox developers, you can go to the Firefox Help menu and select Submit Feedback... or use this link. Your feedback gets collected by a team of people who read it and gather data about the most common issues.
You can also file a bug report or feature request. See File a bug report or feature request for Mozilla products for details.
but i haven't even installed any theme to show that i had restarted Firefox multiple time to show that i have attached the view when my system theme is light.. then screenshot when first Firefox refresh UI then after restart Firefox UI.
Also the part I don't like is every button corner is square like the add-on shortcuts or the left-click drop-down or the menu(see last attached photo).
And none of it was done by me. If I had customized it I understand its my fuckup but I haven't even done any customization in firefox.