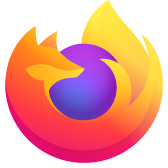 retrieve history old connected services
Hi, My repaired computer came back today. Under https://accounts.firefox.com/settings/ Connected Services I found an entry <Firefox Mobile 95, Android 10> that signed into my account while the machine was under repair at the Lenovo repair centre. Not trusting it I immediately removed that account. Now I realize that that intruder might have had access to my passwords in Firefox (the machine was completely dead, so no precautions were possible). And therefore to have proof in the future of illegal access I should have made a screendump of the accounts overview. My question: is there a way to retrieve the history of old, but deleted, connected services to my Firefox account? Thx in advance! Ruurd
Hi, My repaired computer came back today. Under https://accounts.firefox.com/settings/ Connected Services I found an entry <Firefox Mobile 95, Android 10> that signed into my account while the machine was under repair at the Lenovo repair centre. Not trusting it I immediately removed that account. Now I realize that that intruder might have had access to my passwords in Firefox (the machine was completely dead, so no precautions were possible). And therefore to have proof in the future of illegal access I should have made a screendump of the accounts overview. My question: is there a way to retrieve the history of old, but deleted, connected services to my Firefox account? Thx in advance! Ruurd
All Replies (5)
First, contact the repair center that fixed your computer.
Second, If you suspect your security has been compromised; 1) You may have ad/mal-ware. Further information can be found in this article; https://support.mozilla.org/en-US/kb/troubleshoot-firefox-issues-caused-malware?cache=no
Run most or all of the listed free to use malware scanners. Each works differently. If one program misses something, another may pick it up. +++++++++ 2) Change all passwords on all websites. Also, verify that your user/contact information is correct.
Dear FredMcD,
Sorry, I am not afraid of ad/mal-ware. Also changing all passwords on all websites is not an attractive option. I just want to know if is there a way to retrieve the history of old, but deleted, connected services to my Firefox account? In that case I would be able to show that someone might have copied my passwords and have proof of stolen identity.
best wishes
Hi
I am sorry, but there is no way for us to be able to retrieve that history.