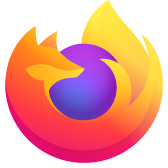 Youtube main page
Hello, I have no left top miniature on main page youtube. This property was on my old computer (widows 7) and after synchronization migrate to my new computer (windows 10). I cleared cookies and cache. I don't wont clear history. Regards Tomek
Hello, I have no left top miniature on main page youtube. This property was on my old computer (widows 7) and after synchronization migrate to my new computer (windows 10). I cleared cookies and cache. I don't wont clear history. Regards Tomek
All Replies (7)
It would help if you show a full browser screenshot of the issue from Firefox and then another browser. see screenshot
Modified by jonzn4SUSE
I hate this upload server!!!
Modified by jonzn4SUSE
23 / 5 000 Wyniki tłumaczenia I'm sending screenshots
Chosen Solution
Try to disable Adblock+ for that website.
It was it, Thanx :-) Tomek
OK, now you can examine working filters and remove the one that breaks youtube.
On the other hand it's not a recommended extension; it's better to replace it with uBlock origin.