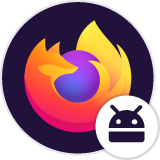 back1
bold textHow do I go back one webpage? I am not a genius; actually I am quite the opposite, and almost blind kind of deaf and a bit retarded so please simple answer will suffice. Thank you
'''bold text'''How do I go back one webpage? I am not a genius; actually I am quite the opposite, and almost blind kind of deaf and a bit retarded so please simple answer will suffice. Thank you
All Replies (11)
Hi
You can tap the Android back button on your device to go back a page.
I cannot locate Android back button sir, and, is this a hardware button or a virtual button on touchscreen I am searching for? My cellular phone is ATt And is a Motorola gplay 2021 on Android 10 I believe. Thanks.
Hi
It will be on the left hand side of the three buttons at the bottom of the screen on your Android device.
I am old. Would you be so kind as to highlight the back button in my screenshot? Thanks hope I am not a pain in the neck
Yes thank you. Mozilla Firefox app has no back button is the correct answer, then? I may customize my features , but why can't Mozilla just include a back arrow like every other browser I've used in past? I'm finding Android to be so below apple and Firefox to be worst browser for mobile phones, whereas Firefox always was awesome on my PCs, but I am frustrated and with so many better apps to browse I'm switching now. Thanks for your reply
There is also a back icon at the bottom of the Firefox for Android menu.
I can't seem to locate it , as I have stated, and my whole hope here was to receive assistance in the locating of this icon. ....should I post th is as a new question ? Thanks and I know I must sound facetious , but I am mostly serious and asking sincerely but I am also laughing at this
If you tap the three line icon in the bottom left corner of the screen when you have Firefox for Android open at a web page, you should see the back arrow icon.
Here is screenshots of Firefox browser and chrome browser.... I see the back button on chrome... I do not see a back button nor three lines in bottom left corner, just a house building shaped icon. I have learned that I can use gestures to navigate all apps, or revert to visible three button format in settings for Moto phone. I appreciate the effort and I believe you may be correct, and I thank you. I have found Firefox to be insufficient in many ways and it's disappointing to have to find a new browser. Brand loyalty or something keeps me hoping but this has not answered my question.
If you tap the three dots in the bottom right hand corner of the Firefox for Android screen, you will see the back icon.