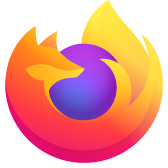 آخرین ورژن فایرفاکس
All Replies (1)
The System Details show you rune a very old Firefox 53 version.
User Agent: Mozilla/5.0 (Windows NT 6.1; rv:53.0) Gecko/20100101 Firefox/53.0
Can't you update via "Help -> About Firefox" as that is best to ensure that your profile keeps working ? Note that you need to update more than once until you reach the current release (94.0.1).
If updating from 53 isn't working then at least first install Firefox 72 and in that version update to the current release via "Help -> About Firefox".
See also: