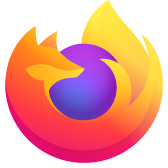 account blocked
hello, my account was blocked when trying to login from my new smartphone, please help
Thank you so much
hello, my account was blocked when trying to login from my new smartphone, please help Thank you so much
Modified by Willie
All Replies (4)
Are you talking about Firefox sync? The block should release after about a day. This could be from failed attempts to access the account or if an e-mail sent to the address on file with the website was returned.
Yes, it is about firefox sync, my account has been like this for about 3 weeks, thanks for answering c:
Chosen Solution
I called for an administrator.
The problem was solved, infinite thanks friend, have a good day.