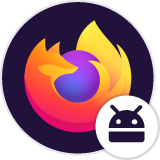 accounts and passwords
Hi I am a chrome user. I would like to bring over my accounts and passwords from Google Chrome. Please bear with me I'm new at this thank you Rob
Hi I am a chrome user. I would like to bring over my accounts and passwords from Google Chrome. Please bear with me I'm new at this thank you Rob
All Replies (1)
Hi Rob
Hopefully I can help.
First off you will need to sign to your Google Account on a desktop copy of Chrome.
You will then need to install Firefox on that same desktop and import your data.
Next up is to set up a Firefox Account on the desktop copy of Firefox.
Wait a few minutes, then sign into the same account in Firefox for Android.
I hope that this helps.