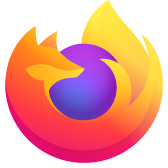 windows 11 having issues with firefox
windows 11 is having problems with trying To install firefox, it keeps telling it has a bad image or a error and keeps referring to the file msvcp140.dll
windows 11 is having problems with trying To install firefox, it keeps telling it has a bad image or a error and keeps referring to the file msvcp140.dll
All Replies (2)
msvcp140.dll = Microsoft® Visual Studio
Perform a System File Check to fix corrupted system files
Win 7, 8, 10, Vista: https://support.microsoft.com/en-us/kb/929833 Win XP: https://www.microsoft.com/resources/documentation/windows/xp/all/proddocs/en-us/system_file_checker.mspx?mfr=true
Wiki - Windows 10 System File Check http://answers.microsoft.com/en-us/windows/wiki/windows_10-update/system-file-check-sfc-scan-and-repair-system-files/bc609315-da1f-4775-812c-695b60477a93
You can check for issues caused by a corrupted or incomplete Visual C++ installation that is missing runtime components (Redistributable Packages) required by Firefox, especially VCRUNTIME140_1.dll.
Install both 32-bit and 64-bit "Visual Studio 2015, 2017 and 2019" downloads, (x86: vc_redist.x86.exe and x64: vc_redist.x64.exe) from https://support.microsoft.com/help/2977003/the-latest-supported-visual-c-downloads
You may not need the latter (32-bit version) if you use 64-bit Firefox. You may have to reboot the computer. ++++++++++++++++++++++++++++++++++++++++++++++ In another thread, a user reported that a recent update of Malwarebytes Anti-Exploit (version 415) may be causing symptoms similar to the VC Runtime problem. If you have MBAE, it should have a setting to exempt Firefox. You could test whether that makes any difference.