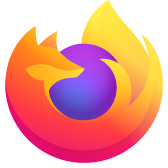 Videos do not load in Firefox
MAC OS Monterey Verrsion 12.0.1 but problem preceded this update Tried all suggestions listed but the problem persists. All videos function in Safari. eg: https://www.msn.com/en-ca/video/topvideos/alarm-clock-goat-wakes-owner-with-terrifying-scream/vi-AAQ7Khx
All Replies (9)
Many thanks Fred. I followed each step making the recommended adjustment then closed and reopened Firefox but this has not resolved the issue.
Those MSN videos (application/vnd.apple.mpegurl) do not work for me as well and I only see the spinner or playing stalls and the play button doesn't work, so it looks that this isn't compatible with Firefox.
Did this ever worked in the past ?
Yes, all videos worked in the past but many now act exactly as you describe. No BuzzVideos or ET Canada videos work today at MSN Ca. I am unsure of when they stopped functioning unfortunately.
I use Firefox version 54 as my default and had no problem with the 'alarm goat' link. I then tried the current version, and still had no problem.
https://www.msn.com/en-ca/video/topvideos/alarm-clock-goat-wakes-owner-with-terrifying-scream/vi-AAQ7Khx
---
Use these links to create a new profile. Use this new profile as is. Is the problem still there?
https://support.mozilla.org/en-US/kb/how-run-firefox-when-profile-missing-inaccessible
http://kb.mozillazine.org/Profile_folder_-_Firefox#Navigating_to_the_profile_folder
https://support.mozilla.org/en-US/kb/profile-manager-create-and-remove-firefox-profiles
https://support.mozilla.org/en-US/kb/back-and-restore-information-firefox-profiles

Type about:profiles<enter> in the address bar.
Thanks Fred, I renewed the profile but there really is no change. Possibly 1 in 10 videos load and play.
I don't know what you mean by 'renewed.' I did say to create a new profile and use it 'as is.'

Start your Computer in safe mode with network support. Then start Firefox. Try Secure websites. Is the problem still there?
Starting Any Computer In Safe Mode (web link) Free Online Encyclopedia
https://www.bleepingcomputer.com/tutorials/how-to-start-windows-in-safe-mode/
https://www.digitalcitizen.life/4-ways-boot-safe-mode-windows-10/ +++++++++++++++++++++++++++++++++++++++++++++++ If the problem goes away with the computer in Safe Mode, the problem is with one of the other programs on the system.
As a test, disable your protection programs.
Fred, I did "create" a new profile. Videos do not load in OS 12.0.1 Safe mode. Now all my bookmarks have disappeared. I deleted the old profile which probably was a mistake. Things going from bad to worse here.
beck.art said
Now all my bookmarks have disappeared. I deleted the old profile
See if you can recover the profile from the computer recycle/trash bin. How did you lose the bookmarks? What about the rest of your profile? Settings, bookmarks, history, passwords . . . .

Restore Bookmark Backups
Firefox automatically makes backups of the bookmarks. These are stored in the bookmarkbackups folder.
Open the Bookmarks Manager; Press the Alt or F10 key to bring up the toolbar, and select Bookmarks. Hot key is <Control> (Mac=<Command>) <Shift> B. Firefox 84+ <Control> (Mac=<Command>) <Shift> O.
Once the window is open, at the top of the page, press the button labeled Import and Backup. Select Restore. From the list, pick the file you want and click it.
The backups are stored in a jsonlz4 file named something like this; bookmarks-2016-06-29_1424_enD1GTH ya0JmicnYWg4V4g==.jsonlz4
In this example; 2016-06-29 = date created, 1424 = number of entries.
https://support.mozilla.org/en-US/kb/restore-bookmarks-from-backup-or-move-them
https://support.mozilla.org/en-US/kb/recover-lost-or-missing-bookmarks
https://support.mozilla.org/kb/forum-response-recover-bookmarks-after-update