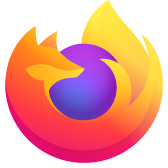 Bookmark Spacing
Good day, I know that this question has been going around lately but I hope that it finds traction soon. I am not going to be able to use Firefox soon going forward due to the bookmark spacing. I know that it sounds a perhaps a bit picayune but it is ruining my experience and more than that, although it seems counter intuitive, I cannot take in the column or divide out items without them all spaced closely together. I will need to find another browser if I cannot have the old spacing back.... and I really prefer Firefox. Anyhow... Thanks for your time and for your service! Kind regards, Mark
Good day, I know that this question has been going around lately but I hope that it finds traction soon. I am not going to be able to use Firefox soon going forward due to the bookmark spacing. I know that it sounds a perhaps a bit picayune but it is ruining my experience and more than that, although it seems counter intuitive, I cannot take in the column or divide out items without them all spaced closely together. I will need to find another browser if I cannot have the old spacing back.... and I really prefer Firefox. Anyhow... Thanks for your time and for your service! Kind regards, Mark
All Replies (1)
Hi Mark, there is an updated on this with today's release of Firefox 93.
The optional Compact density setting tightens up the bookmark menus that drop from the main and bookmarks toolbar. Here's a comparison from when Firefox 93 was in beta:
If you're interested in trying it (after you get Firefox 93), this article describes how to enable Compact Mode: Compact mode workaround in Firefox.
---
Otherwise, you may have read about unofficial/unsupported workarounds involving a userChrome.css file. If you need more information on that, let me know.