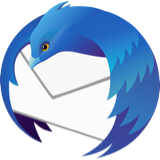 Thunderbird keeps sending message "server down, or disconnected, or network problem"
Thunderbird keeps sending this message attached. How can I fix it? I have been trying for weeks to get this solved with no luck.
Thunderbird keeps sending this message attached. How can I fix it? I have been trying for weeks to get this solved with no luck.
All Replies (7)
have you set your authentication method to oAuth? If not try that.
Thanks, but that didn't solve my problem. It is set at oAuth2 if that makes any difference. I am having other problems with Thunderbird email, also, and can't seem to get any help for solving that either. I have used Thunderbird for years, and always liked it, but beginning to wonder. I see this problem, I am having, is not new, and no one seems to have solved it.
When I had repeated disconnection message about loss of connection mid transaction I changed my anti virus program and everything worked fine.
Having said that I know exactly what you tell me, and really now you are suggesting you have other unidentified issues. So lets stop playing twenty questions and actually outline what is going on. My gut feeling is your anti virus is being the cause, or even a shaky internet connection or an External VPN, perhaps also as part of your anti virus. But with out all the information I can do nothing but point to the most obvious and then the next most likely and hope to hit the nail.
For now try the going to the troubleshooting information on the help menu and clicking the Clear startup cache and restarting Thunderbird.
If that does not work, try the troubleshooting mode listed above clearing the cache.
Matt, I tried everything you told me to. I had done most of it before contacting you. I just now tried troubleshooting mode again, and allowed it to restart. So far, no error message. If this works, I will be sooo appreciative. I have been asking this question, with no working result, for probably a year, and it just kept getting worse. I do thank you for your help, and hope this has solved it.
So to step through,
1. Troubleshooting mode (safe mode) in Thunderbird disabled certain high end video features controlled in the preferences as "hardware acceleration" and addons as well and menu and other layout personalisations. The startup offers an option to make these disabled addons and menu resets to default permanent, although not always required it is the next step if the troubleshooting mode restart makes things "normal"
2. Clearing the cache can work wonders in IMAP situations, but really has little to do with connection issues, other than supposedly reducing the network traffic by caching some things locally (other than mail). Sometime a corrupt cached file can cause looping and repeating requests, or even failure to request something from the server and it thinks you are gone.
3. Antivirus products that monitor encrypted connections (all of them probably) or mail can cause random dropping of mail connections because their monitoring is disruptive and sometimes slow enough for the server to think the connection has been lost. For this reason restarting the operating system in safe mode with networking is recommended as this disables all but the most basic windows start up programs. So no antivirus, not backup routines and drive synchronizers and a host of other supposedly useful but problematical software. Especially when diagnosing issues keeping it simple help limit the possibility of outside issues.
I am still having problems with Thunderbird with "server down" My other problem I have with Thunderbird, I have two accounts I have tried to install and there is no trash file for either. I have deleted and reinstalled them, but still no trash. I tried to make my own trash file, but that didn't work, and now it won't let me delete that file.
Please check the Firewall.
Exit Thunderbird Access Firewall which may be part of your Anti-Virus product. Thunderbird must be listed as an allowed program.
Please confirm your Firewall has Thunderbird as an allowed program.
Sometimes Thunderbird can do an update and the Firewall thinks it's a difference program - it's confused. So, if Thunderbird is listed as allowed in the Firewall, then set it as 'blocked' then ok it and exit Firewall. Go back into Firewall and then reset to allow Thunderbird. Then start up Thunderbird.