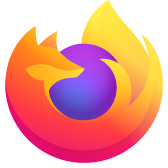 怎么把批量关闭标签页而的二级菜单挪出来
All Replies (1)
Is the problem with the structure of the context menu? There is no built-in way to modify the menu.
Or is the problem that the menu stays open until you press the Esc key to close it? There is a preference that makes menus stay open:
(1) In a new tab, type or paste about:config in the address bar and press Enter/Return. Click the button accepting the risk.
(2) In the search box in the page, type or paste ui.popup.disable_autohide and pause while the list is filtered
You can double-click the preference to change the behavior:
true => menus close after use
false => menus may stay open until you press the Esc key
More info on about:config: Configuration Editor for Firefox.