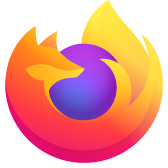 Lost a few logins after update to 91
Hello, I recently updated firefox to the latest version (91.0) and just noticed some logins are lost. I only noticed my google accounts passwords are missing but who knows if there are others. I mean I have encountered the problem a long time ago when all of my passwords were not imported and I had to manually retrieve them but now I cannot do that because the profile was indeed imported but somehow a few passwords were omitted... I tried to find some other older profile but there seems to be none but the curent default one Please help
Hello, I recently updated firefox to the latest version (91.0) and just noticed some logins are lost. I only noticed my google accounts passwords are missing but who knows if there are others. I mean I have encountered the problem a long time ago when all of my passwords were not imported and I had to manually retrieve them but now I cannot do that because the profile was indeed imported but somehow a few passwords were omitted... I tried to find some other older profile but there seems to be none but the curent default one Please help
All Replies (5)
OK something really weird is going on with Lockwise... So at first it lost my gmail accounts... than I recovered them through my phone and it saved two accounts but when I entered the third one ...it automatically deleted the first one that I saved.... What the hell is going on, does anyone know? I might have to migrate to a different browser because of this, and I've been with mozilla since the beginning...
A strange issue. Did you click the Forget about this site button?
In the event that the passwords information is lost, you should record all information in a separate text file somewhere else on your hard drive, or written down. You can easily copy and paste if you need to do so. If you are concerned about someone else looking at that file, you can compress it using a password.
I did not do that ...'Forget about this site' I don't know what is happening it's the first time I've seen this... but I cannot use firefox with no google accounts...or the fear of losing passwords at random.. I cannot keep saving backups every time I create a new login on some site... I hope someone else has any insight about what this could be :(
I have the same problem, only my google accounts passwords and logins gone.
Modified by jacek14