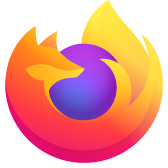 System volume raised to 100% everytime firefox browser is focused no matter if there is a page opened in Windows 10
Hi! When I adjust a volume (Ej. 30%) elsewhere, when change the focus to Firefox browser, the volume automatically raised to 100% no matter if the page or pages are in blank or with content. And when I change to other application, the volume is back to original state (in this case 30%). Yes, it changes system volume, not the app volume. Searched all over internet and couldn't find solution.
Tried: - Deactivate all sound enhancement. - Deactivate sound lowering in call. - Change sound card (realtek to Nvidia) - Change output (back panel, front panel) - Updated drivers - Unplugged periphericals - Deactivate Control media via keyboard, headset, or virtual interface - Changed media.default_volume in about:config Nothing works
This only happen with Firefox and Chrome browsers. Microsoft edge, games and other multimedia apps has not problem.
I am using AMD Ryzen 5600X Asus TUF b550m 16GB RAM
Firefox 90.0.2 Windows 10, Version 20H2, Build 19042.1110
Hope we could find a solution. This is very annoying when using a headset. Regards
Hi! When I adjust a volume (Ej. 30%) elsewhere, when change the focus to Firefox browser, the volume automatically raised to 100% no matter if the page or pages are in blank or with content. And when I change to other application, the volume is back to original state (in this case 30%). Yes, it changes system volume, not the app volume. Searched all over internet and couldn't find solution. Tried: - Deactivate all sound enhancement. - Deactivate sound lowering in call. - Change sound card (realtek to Nvidia) - Change output (back panel, front panel) - Updated drivers - Unplugged periphericals - Deactivate Control media via keyboard, headset, or virtual interface - Changed media.default_volume in about:config Nothing works This only happen with Firefox and Chrome browsers. Microsoft edge, games and other multimedia apps has not problem. I am using AMD Ryzen 5600X Asus TUF b550m 16GB RAM Firefox 90.0.2 Windows 10, Version 20H2, Build 19042.1110 Hope we could find a solution. This is very annoying when using a headset. Regards