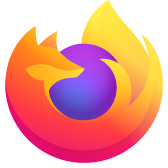 Rendering Glitches in Firefox/Firefox Developer Edition
The First Image is of the URL bar. If you look closely, some of the parts are chipped.
The Second Image is of a Button. It's chipped in all sides.
The Third Image is a string of dots and hyphens that I've selected with my cursor. It's weirdly torn in the middle.
The Issue is on both Firefox Developer Edition and the normal Firefox. Both are the latest versions. Both are installed on my OS.
I'm on Parrot OS 4.11. I've tried changing the window compositor which is Metacity(Marco) but that doesn't solve the issue. Kernel is 5.10.0-6parrot1-amd64. I'm running on integrated graphics. No third-party graphics driver.
I have Ubuntu installed too and the problem isn't there in Ubuntu. So It's in Parrot. I heavily use Firefox for Web Surfing and Development.
All of them are fresh installs from the official website.
# '''The First Image''' is of the URL bar. If you look closely, some of the parts are chipped. # '''The Second Image''' is of a Button. It's chipped in all sides. # '''The Third Image''' is a string of dots and hyphens that I've selected with my cursor. It's weirdly torn in the middle. The Issue is on both '''Firefox Developer Edition''' and the normal '''Firefox'''. Both are the '''latest versions'''. Both are installed on my OS. I'm on '''Parrot OS 4.11'''. I've tried ''changing the window compositor'' which is '''Metacity(Marco)''' but that doesn't solve the issue. '''Kernel''' is 5.10.0-6parrot1-amd64. I'm running on integrated graphics. '''No third-party graphics driver'''. I have Ubuntu installed too and the problem isn't there in Ubuntu. So It's in Parrot. I heavily use Firefox for Web Surfing and Development. '''All of them are fresh installs from the official website.'''
All Replies (1)