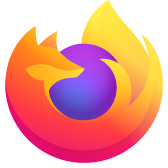 MSN launches when I first open Firefox-It's not the homepage setting
This just started today (7/5/21). When I first log into my PC and open Firefox, an MSN window opens up instead of my homepage.
My homepage setting has not changed. It's still www.duckduckgo.com. If I close the Firefox and re-open it, my homepage appears. As soon as I log in the next time; however, the first thing that opens is the MSN window again, and the cycle continues.
I'm running Windows 10, which is up-to-date. Firefox is up-to-date too. I haven't done anything. I haven't changed any settings or installed anything. This happens with my wife's user account starting today as well.
The closest archived topic I could find was the one below. None of the recommendations work. How do I stop this from happening?
This just started today (7/5/21). When I first log into my PC and open Firefox, an MSN window opens up instead of my homepage. My homepage setting has not changed. It's still www.duckduckgo.com. If I close the Firefox and re-open it, my homepage appears. As soon as I log in the next time; however, the first thing that opens is the MSN window again, and the cycle continues. I'm running Windows 10, which is up-to-date. Firefox is up-to-date too. I haven't done anything. I haven't changed any settings or installed anything. This happens with my wife's user account starting today as well. The closest archived topic I could find was the one below. None of the recommendations work. How do I stop this from happening? https://support.mozilla.org/en-US/questions/1267862
All Replies (1)